Between the Pyrenees and the Atlantic, this intimate and characterful 700-km path connects Montpellier to Saint-Jean-Pied-de-Port. You will be enchanted by the variety of landscapes crossed as well as by the force of the history of the villages, abbeys and churches you come across; this secondary route takes you from Carcassonne to Montréal d'Aude then Fanjeaux, to stopover villages, to Mirepoix, Saint-Lizier in the Ariège and so many other places. As a backdrop, the foothills of the Pyrenees.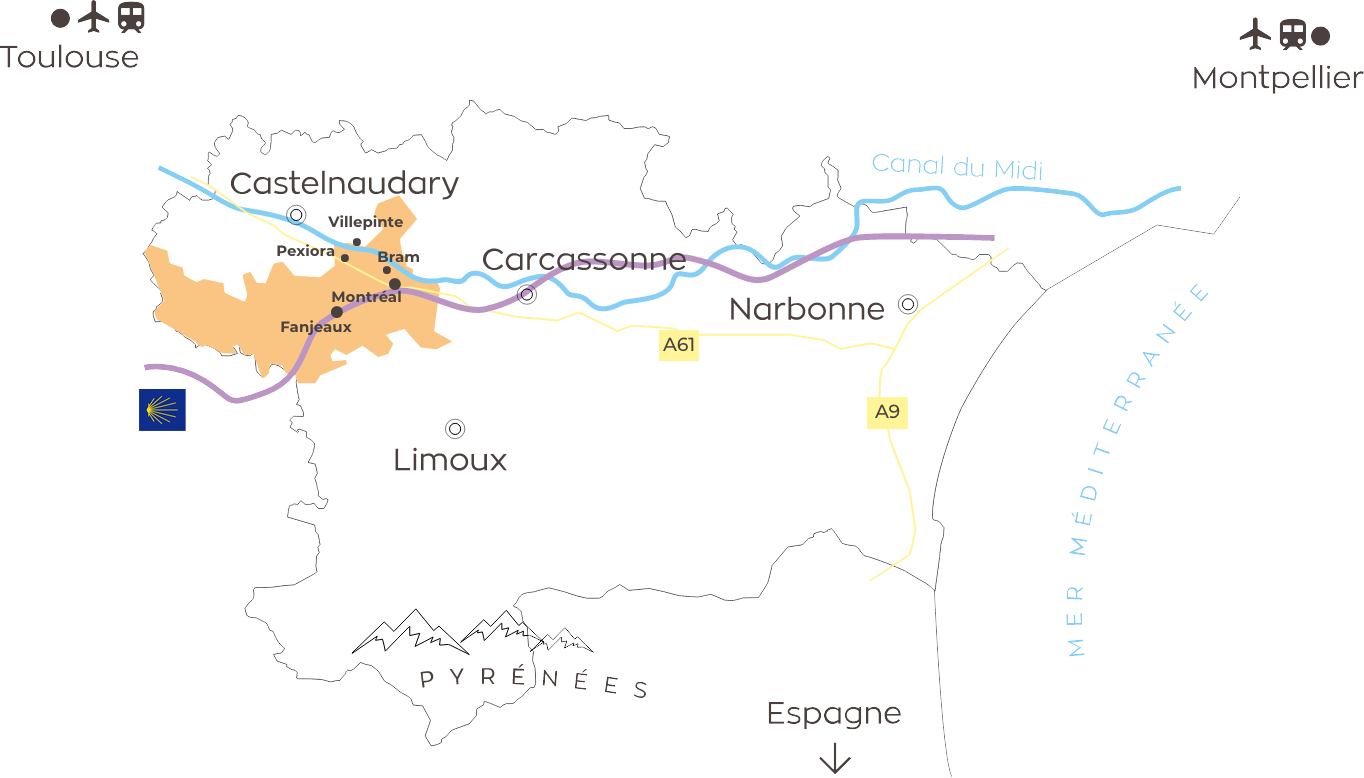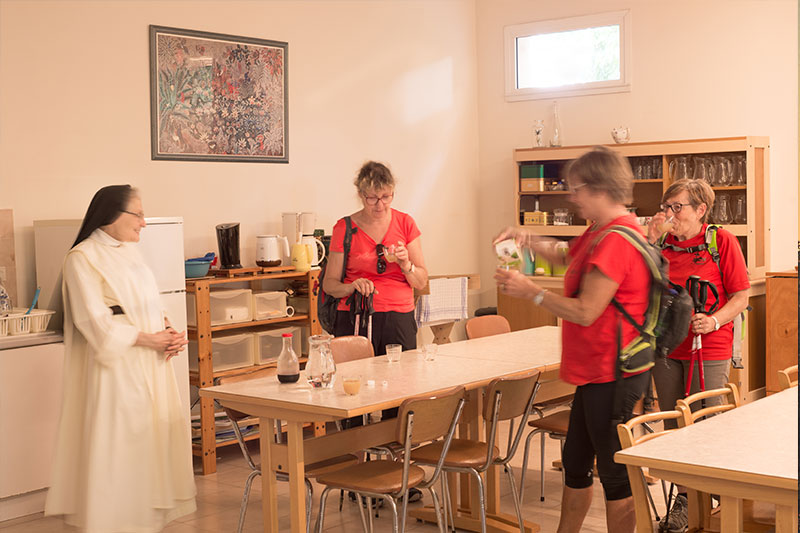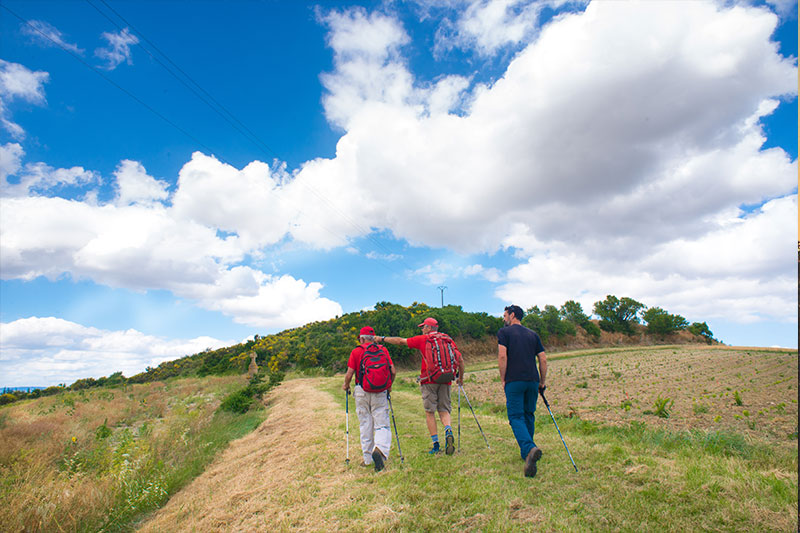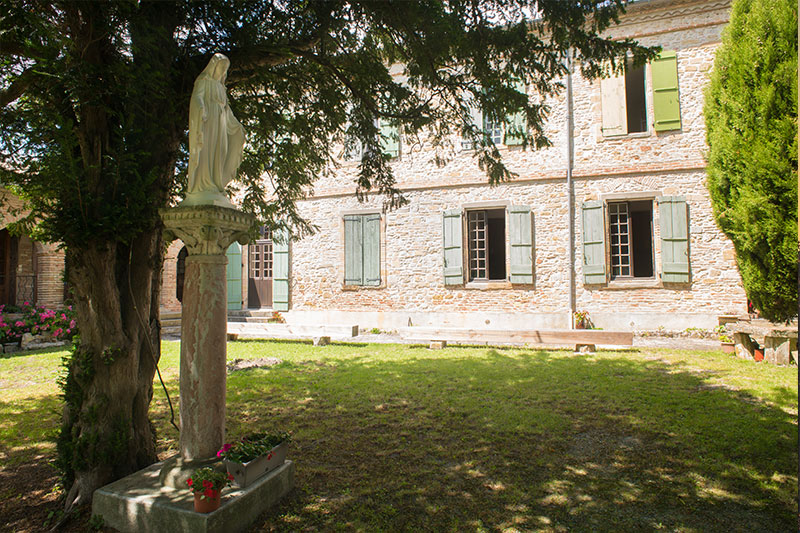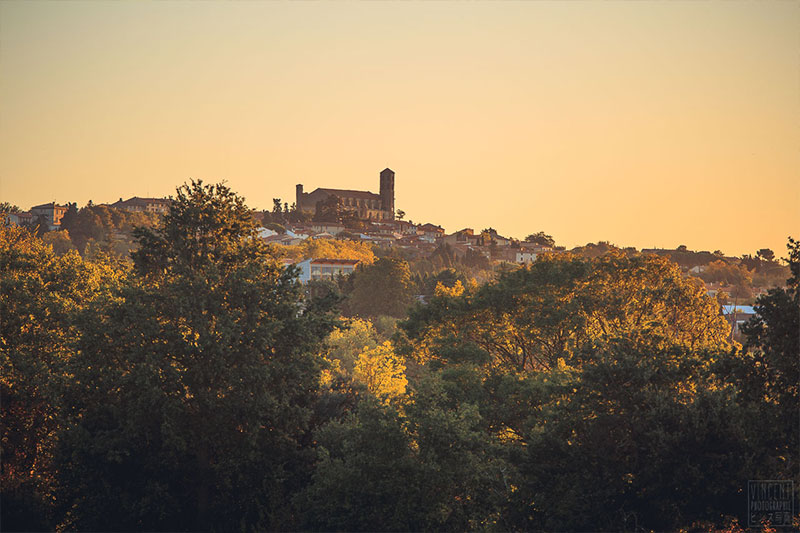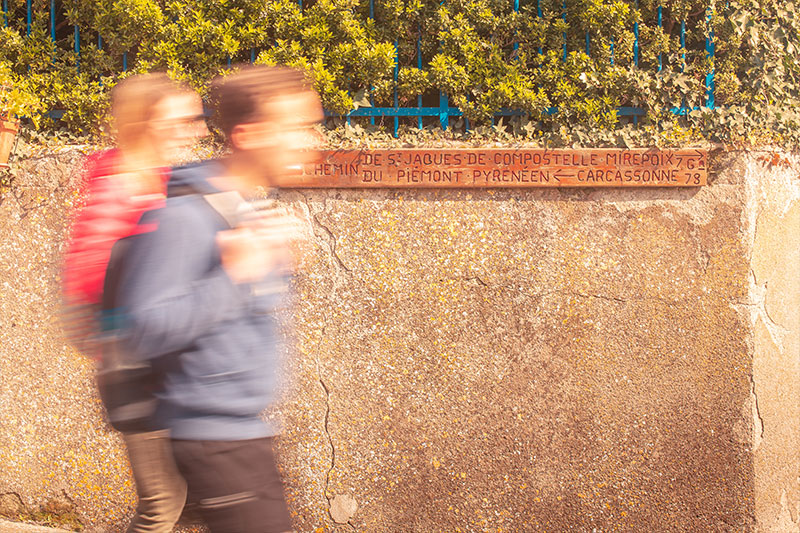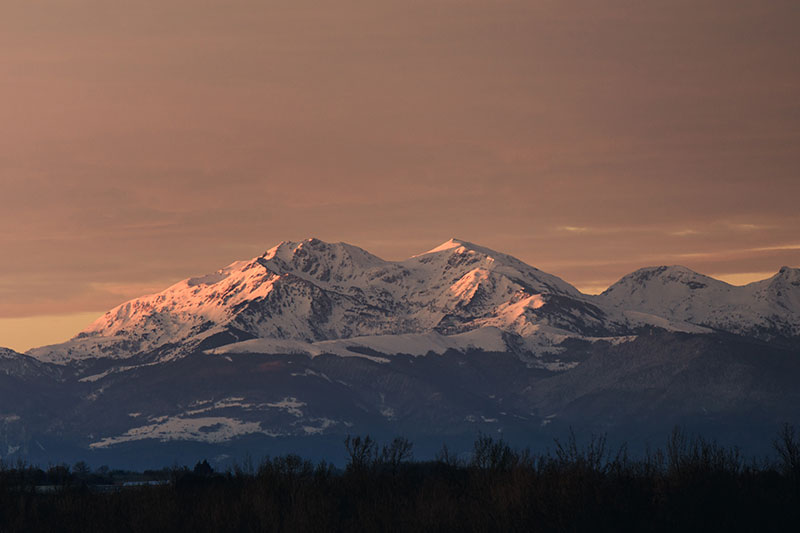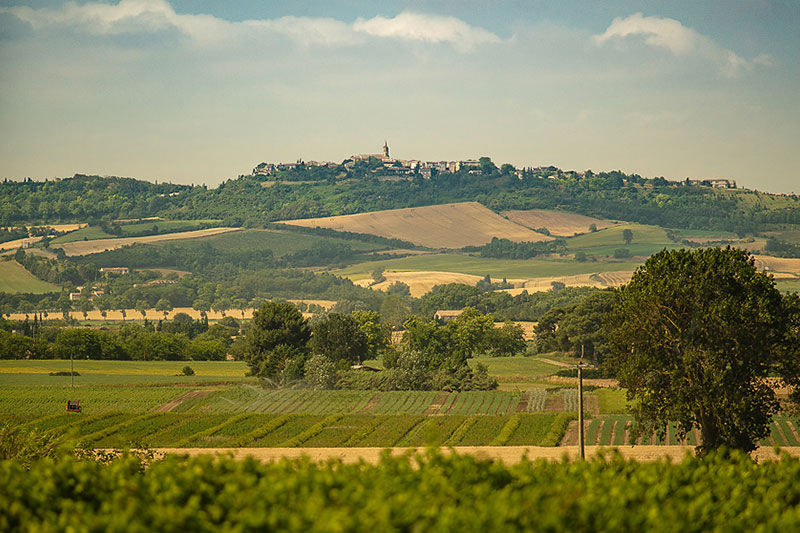 ON THE ROAD
The section of trail between Montpellier and Carcassonne is currently in the process of GR® approval. From Carcassonne, GR®78, the trail is signposted and landscaped until Saint-Jean Pied de Port.
In the heart of the Cathar Hills, the way of Saint James of Compostela joins the Dominique path between Montreal and Fanjeaux. Dominique de Guzman, founder of the Dominican order, stayed in Fanjeaux between 1206 and 1216, and founded at the monastery of Prouille (which you will cross on your way), a first religious community of nine nuns, a sort of prefiguration of the future Dominican order.
Monastère de Prouille
11270 FANJEAUX
+33 (0)4 68 11 22 62
accueil@prouilhe.com

Couvent des frères prêcheurs
Rue du Four
11270 FANJEAUX
+33 (0)4 68 24 70 16
The Monastery of Prouille, the former monastery of the Dominicans, also known as the House of St Dominic, the tour of the sculpture trail.
Office de tourisme at the entrance to the village
The Bastide of Mirepoix, the Cathedral of St. Maurice de Mirepoix
Office de tourisme Intercommunal in the town centre
USEFUL INFORMATION
TO PREPARE YOUR PILGRIMAGE
Order your credencial or pilgrim's passport:
Agence des Chemins de Compostelle
Site : www.chemins-compostelle.com