The village of Cenne-Monestiés is the result of the towns of Cenne and Monestiés merging. Two entities established on the edge of the River Lampy, which arose under the foliage of the Ramodens Forest to the East of Arfons and with its large flow, supplied numerous watermills, factories and spinning mills. From the rich industrial past of this small waterside village, today there still exists brick chimneys that rise, storming the sky, but without any smoke and noise from now on. The small town is today the centre of abundant artistic production – Fantaisies Populaires contemporary circus festival, works of art punctuate the quiet streets, exhibitions organised in an old spinning mill, artist's studio open to the public… Let yourself be amazed by these strange figures that appear around the streets.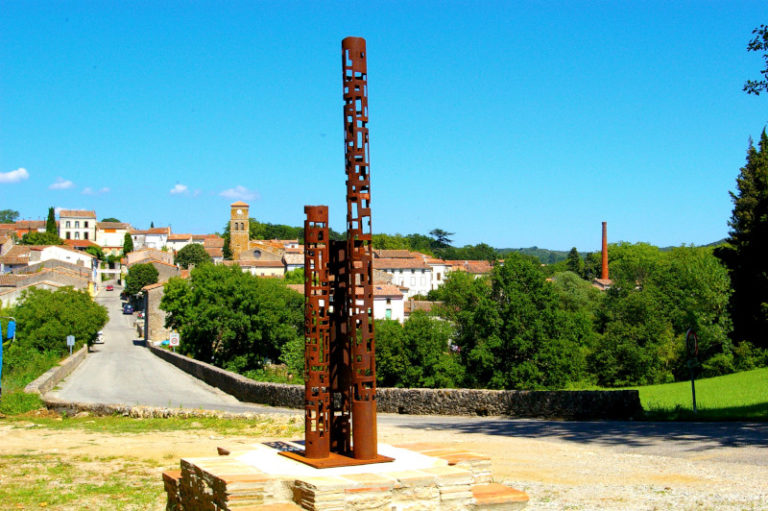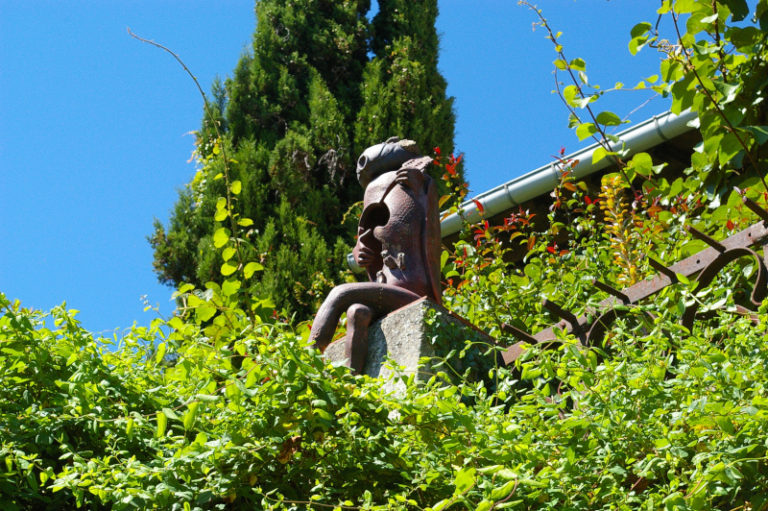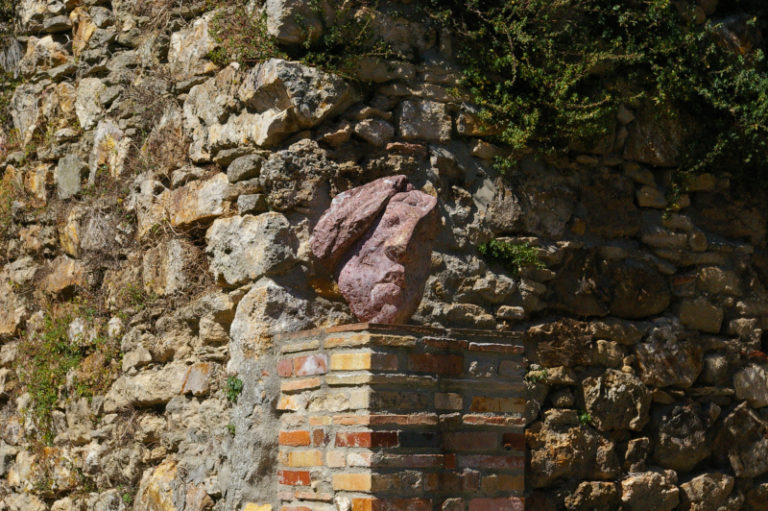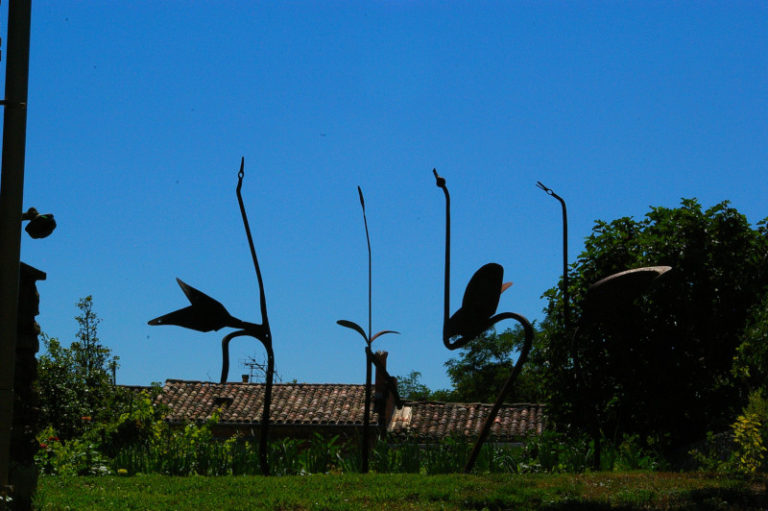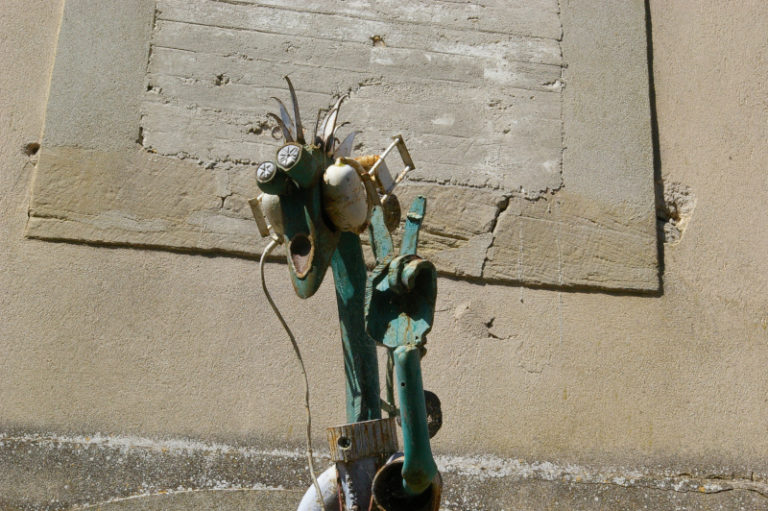 Sculpture Trail
Notice to the curious, the bastide de Cenne-Monestiés hosts a wide variety of works set in various parts of the village. Here a terracotta cicada taunts an ant created by Egidia, a local artist who has for many years worked in her studio, Quichotte, nearby, which can be visited on request; a little further on an elegant parade of metal birds seems ready to fly swiftly away. It is, like many other figures of the village, the work inspired by Claude Tarlier. Some of these works nestle on the walls, or in the middle of the foliage, others take their place in small green spaces. Get ready for the hunt for works game. There are about twenty of them, scattered throughout the streets.
Take advantage of your stop in Cenne-Monestiés to visit the regularly renewed exhibitions of the filature (spinning mill).
Download map here: Go!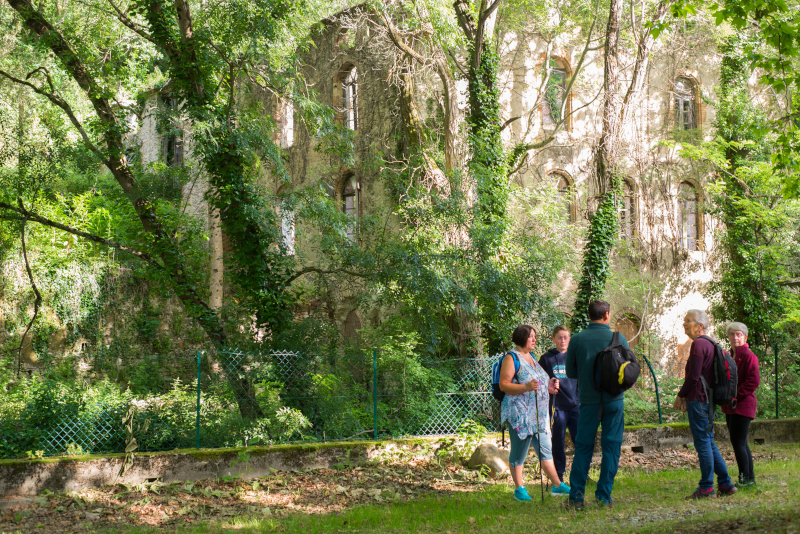 Hiking tour
A hiking trail starts from the small wash house in the village, and takes you near the old Cenne-Monestiés dam in the middle of bucolic landscapes that open onto sumptuous viewpoints. Careful, work in progress ! The tour is not accessible over its entire length.
To discover other hiking tours: