Home » Discover » Villages in Collines Cathares » Montréal, Gateway to the Malepère
Montréal, Gateway to the Malepère

Its majestic collegiate church dedicated to St. Vincent rises above the plain above the rows of grapevines of the Malepère vineyard. Built in a context of Catholic reconquest after the turbulent episodes linked to the Crusade against the Albigensians, its imposing proportions were to allow the Roman Catholic Church to establish its authority once again on a land imbued with Cathar ideology. In its current form, the church is quite representative of Gothic Art in the Languedoc and today houses a Grand Organ still in operation. A heritage route guides you through the old fortified village and tells you the long history of this charming little village. A virtual tour allows you to plan your visiting schedule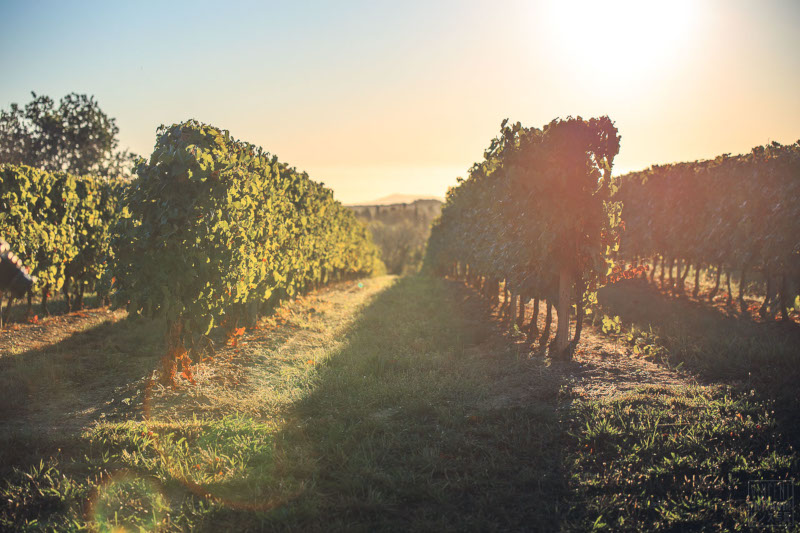 The Malepère range
To the south-east of the town lies a massif that reaches peaks at Mont Naut (442 m). The name of the massif that gave its name to the wine appellation of the Malepère comes from the Occitan mala peira: 'mauvaise pierre' (bad stone). And for good reason, used for many constructions, it crumbles over the years. But the name now has other meanings since it was taken up by the winemakers of West Audois. Thirty-nine towns located between Montréal and Carcassonne share the appellation and produce wines that combine suppleness with strength, the flavour of red fruits with those of spices and the sweetness of vanilla notes. The name has achieved AOC (PDO) status since 2007. It produces only reds and rosés. They can be stored from 2 to 5 years.
To discover AOC Malepère: GO!
To discover local producers: GO!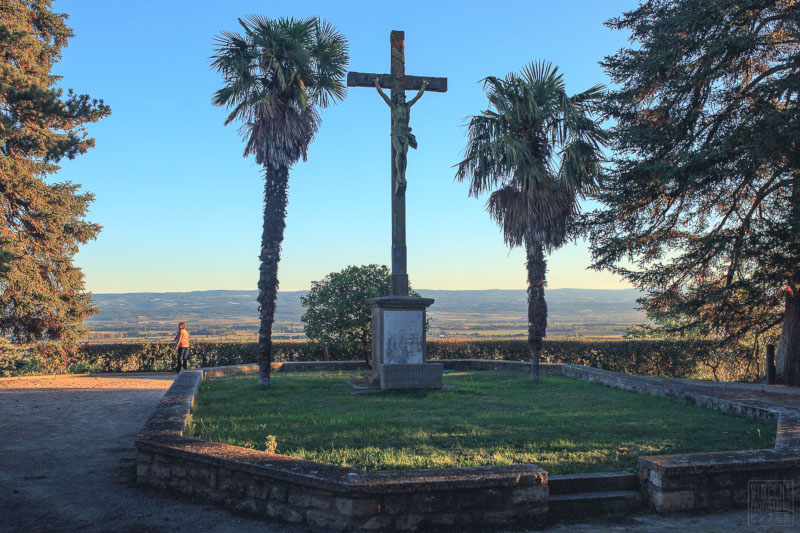 The Espérou Viewpoint
Tucked away behind the massive silhouette of the Collegiate church is a small square that bears the name of the viewpoint that opens up in front of the walker: the Espérou. From this beautiful terrace, we enjoy a splendid panorama of the Montagne Noire, the Lauragais furrow… an opportunity to recall that the Canal du Midi runs through a small part of the town of Montréal. The most curious will be able to observe the parked barges and boats waiting to pass the Béteille Lock.
To discover the Montréal d'Aude tour: GO!
To discover heritage tour: GO!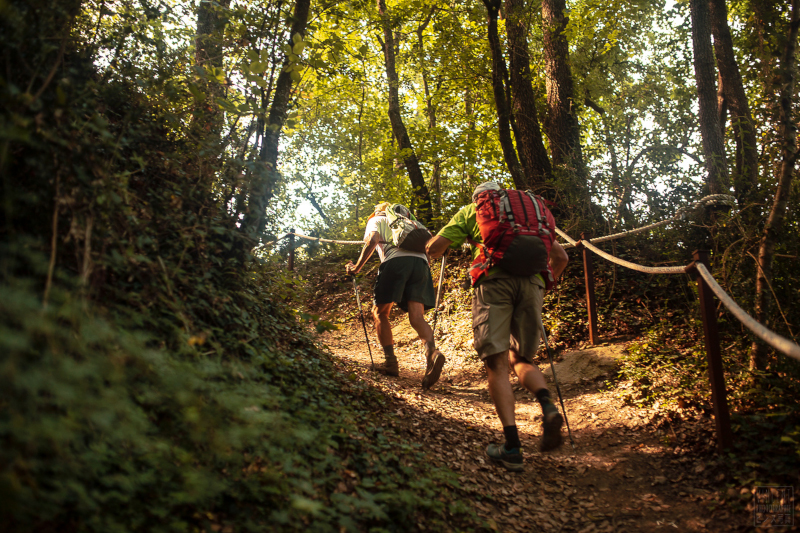 Hiking in Montréal
A little away from the village, you will find an old sheepfold (bergerie) that once belonged to the chapter of the Collegiate Church of Saint Vincent. A few information signs from a botanical-themed interpretive trail explain the extraordinary richness and variety of species that grow here. At the confluence of the Mediterranean and Atlantic climatic zones, there are indeed a large number of plant species. Using the signs and the discovery app In the Heart of the Cathar Hills, you can follow the guide, play with your kids thanks to the puzzles and questions from botanist apprentices, or play explanatory videos from your smartphone and discover the tuff of Montréal d'Aude.
To discover hike tours : GO!