Home » Discover » Villages in Collines Cathares » The Circular Village of Bram
The Circular Village of Bram

Located on the eastern edge of the Lauragais, the village of Bram has developed at the crossroads of two Roman roads: the Via Aquitania between Narbonne and Toulouse, and a north-south road linking the Montagne Noire to Ariège. Its location was most certainly occupied as early as the 2nd century BC, according to the archaeological remains unearthed and the collections visitable at the Eburomagus Museum, the original name of the village, which means Yew Market.
From the 11th century, a town with the contracted name of Brom was established, whose circular plan around its place of worship would extend in successive rings to become Europe's largest circular village.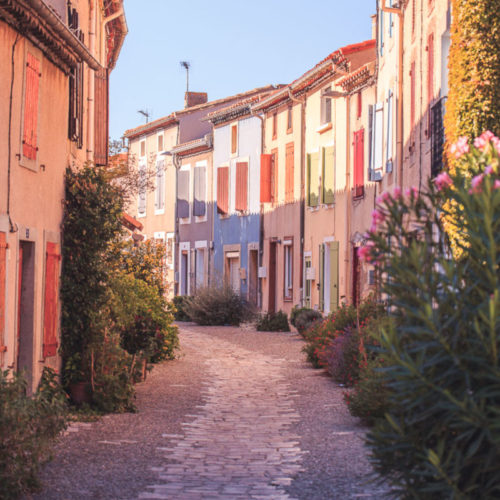 A tragic anecdote
In 1210, at the beginning of the crusade against the Albigensians, the fortified village of Bram (dependent on the seigneury of Montreal), was besieged by Simon de Montfort. After a three-day siege, around 100 residents were taken as prisoners. For good measure, the crusaders blinded in their eyes, cuted off their noses. Only one of them was spared an eye to lead an ominous procession to the Chateau de Lastours and announce the Crusaders arrival.
To learn more about Bram's story at the Eburomagus Museum: Go!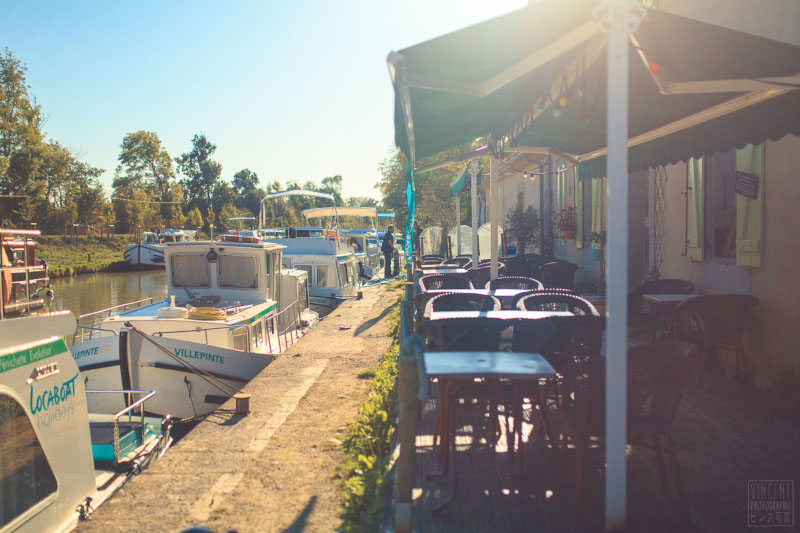 Port Canal
From the circular centre of Bram, a cycleway invites you to join, along a tree-lined path, the most famous waterway in the south of France. Listed as a UNESCO World Heritage Site since 1996, the Canal du Midi criss-crosses the lands of the Lauragais and passes through the canal port of Bram. In season, you can rent a boat along the waterway to experience a few hours in the life of a captain, dine on the banks of the canal at the open-air guinguette-style restaurant, pedal along the towpaths to Castelnaudary or Carcassonne, stroll, or bask in the shade of the plane trees and count the passing crews who venture from their barges, to pass the locks.
To discover Canal du Midi: Go!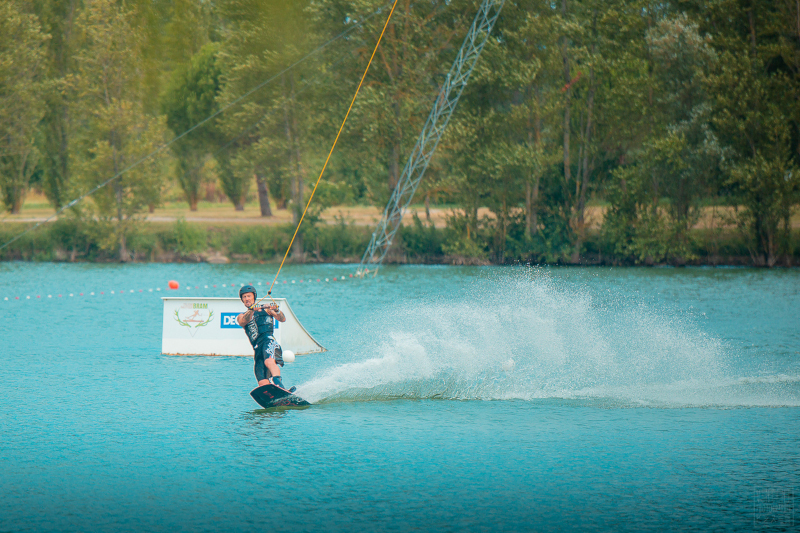 At the Lac de Buzerens: swimming or cable wakeboarding?
The Occitan summer heat invites you to swim… while the sea is not so far away, there is, even closer, a pontoon from which to jump off and cool down with a swim. Recently set up at Lake Buzerens, the swimming area is supervised (inquire about monitoring hours) and adjoins Bram's cable wake park. Onsite, an eatery offers light meals. Unique moments for you, between love of good food and tranquillity, seasoned with a handful of sports or a pinch of aquatic freshness.
To discover water ski lift: Go!